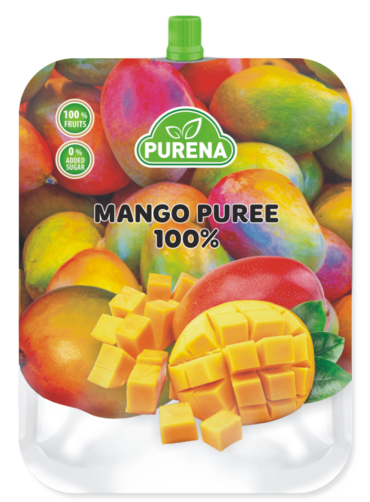 Ripe mango fruits in 100% puree form – no sugar, sweeteners or preservatives! Come with us on a culinary journey full of tropical flavor, with which You can prepare the best desserts, smoothies, sauces, even soups – for adults and children. Our puree, packed in convenient sachet, is just as delicious all year round.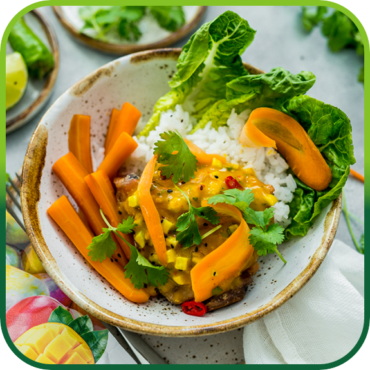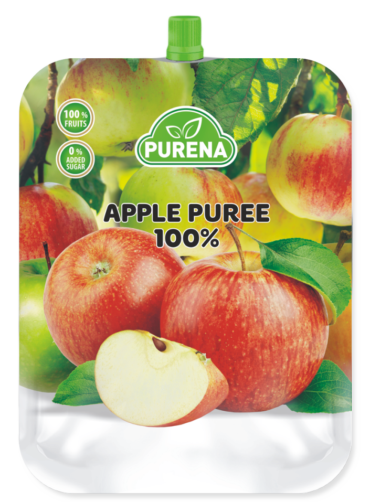 Traditional flavors never dissapoint! This is why we produce naturally sweet and tasty 100% apple puree from juicy polish apples – no preservatives and sugar added. This is a perfect base for cocktails or desserts, also as an addition to dishes or simply as a snack.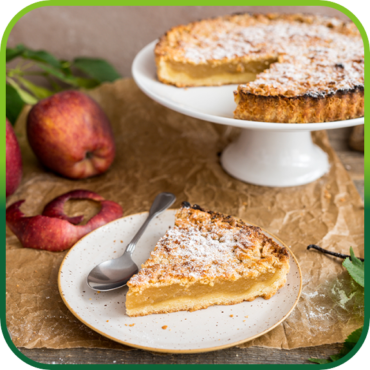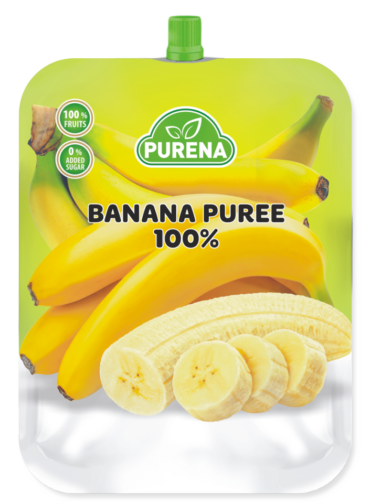 Naturally sweet and thick banana puree is a perfect solution for healthy sweetener – for adults and children! It will go great with oatmeal, pudding, enriches cakes and pastries, also cocktails and coffees. This fruit, full of potassium, packed in 100% puree, is one of the best friends in every kitchen.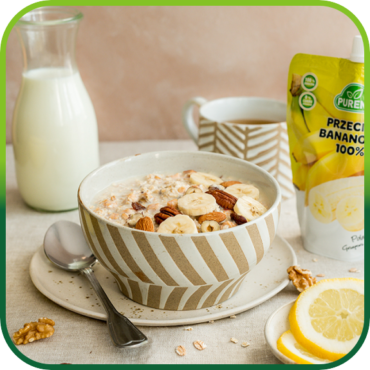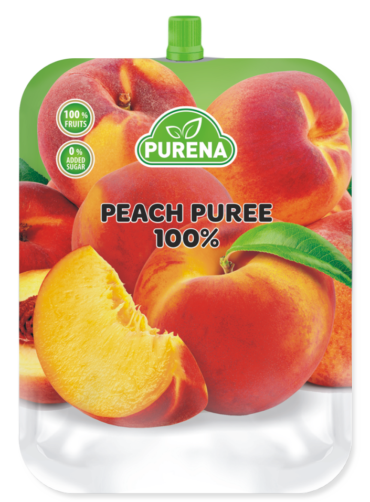 100% peach puree is favourite solution for everyone trying to cook healthy and fit! Thanks to theirs richness in vitamins, low amount of calories and their clear and crisp taste, peaches are the best as an additions to puddings, cakes, also meats and as a base for sauces and cocktails.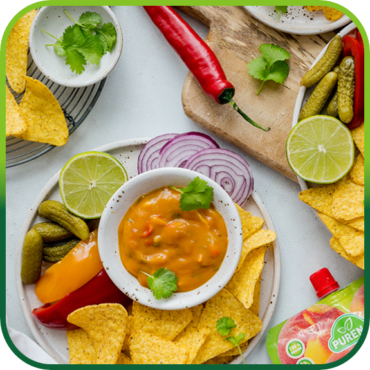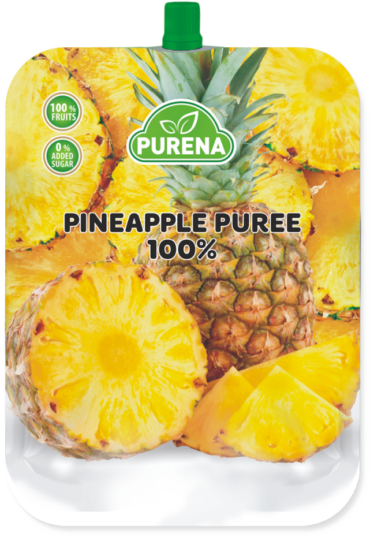 It is unquestionably sweet and refreshing snack. It has also its own secret – it will take care of skin, clean organism and also lowers weight. Now all the good coming from pineapple can be found in 1 sachet! It will be perfect in dishes from Asian and African cuisine, and also helps to create delicious, exotic desserts.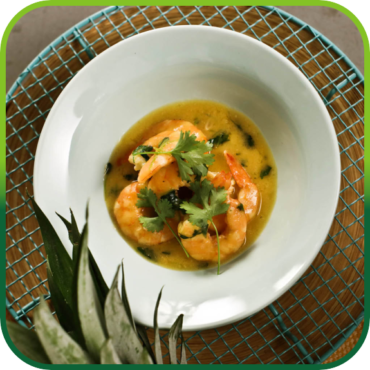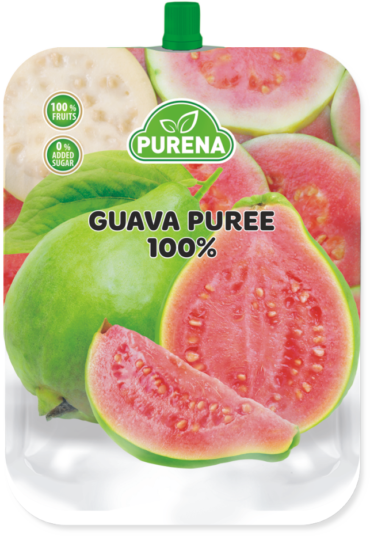 Exotic, slightly sweet, extremely aromatic – this is our guava in 100% puree form. It delights with its high nutritional values and low calories. Your dishes can gain new taste dimension. Get on board with us on a culinary journey with our purees.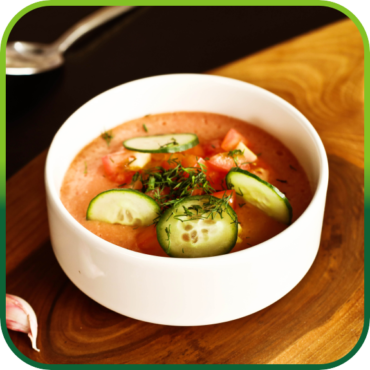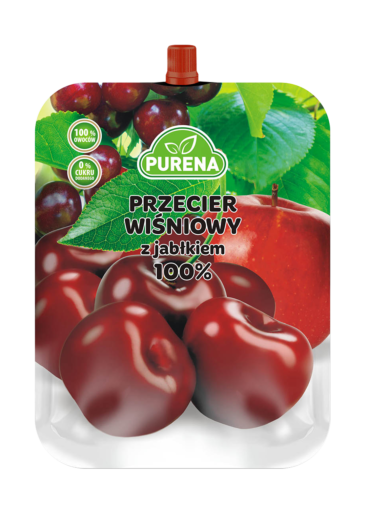 100% cherry puree with apple is an excellent choice for people who love to prepare original savory dishes, cocktails and desserts. It is perfect as a sauce for meat, an addition to a smoothie or fruit tart, but also as a puree for direct consumption. Thanks to its richness in vitamins and a small amount of calories, and to this fantastic taste, it can be enjoyed in any form.