Get to know our professional products for the HORECA channel: concentrated juices 100%, nectars and drinks, also purees and soups. Check our dedicated system of dispensers, with technical support, service and equipment. Below You can find list of our products – choose interesting offer and see for yourself which Purena solution will be the best for You. If You want to find out why Pure is chosen by restaurants, hotels, schools and canteens, please continue reading.
WE INVITE YOU TO READ OUR OFFER OF JUICE CONCENTRATES DEDICATED TO HOTELS, RESTAURANTS, SCHOOLS AND CANTEENS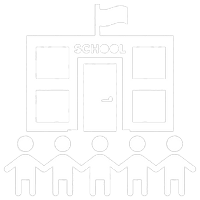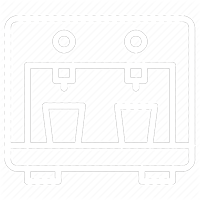 PURENA – PROFESSIONAL PRODUCTS FOR GASTRONOMY
Concentrated 100% juices, nectars and drinks are the main products offered for HORECA channel. Market and customers' preferences are ever changing, this is why recently concentrated lemonades and compots are getting more popular. Concentrated form means that delivered product has to be mixed with water. Production technology of this kind of beverages is based on squeezing the juice from fruits or vegetables and then making concentrated form by vaporization of water. This is a modern technology that ensures flavor, high quality and durability of the product while maintaining nutritional values. Juice 100% is recreated from concentrated form by mixing with water, in the same amount that was evaporated.
TECHNICAL AND HARDWARE SUPPORT
Our offer includes training, technical support and hardware support with professional cooling dispensers, both automatic POSTMIX and semi-automatic PREMIX, also jugs, jars and measure jugs. Main task of these appliances is to help with preparing 100% juice, nectar or drink (using water to transform concentrated product into ready to consume product). They have also cooling features and are useful in efficient serving to customers. Selection of the right device to HORECA establishment depends on real needs and scale of consumption of drinks.
VEGETABLES, FRUIT PUREES, SOUPS
Our competence in food processing ha salso been used in the latest, innovative, convenient food solutions: vegetable concentrates, purees, soups, fruit purees – for wide application in confectionery and ice cream shops, canteens, street food- and bistro-type of establishments. With our products You can quickly prepare tasty home-made ice creams, natural vegetarian soup or layered dessert. Nature itself gives us plenty of possible ideas, we are limited only by our own imagination and creativity.
YOUR SMALL CONTRIBUTION IN ECOLOGY HAS A BIG EFFECT
PURENA has an advantage over traditional products packed in cardboards or bottles. Many issues are reduced or solved, such as warehouse space, transport weight or waste emission. Because we make our products in concentrated form and we use modern, light sachets from multilayer foil, for every 1 liter of used product in HORECA establishment there is 5 times less of waste emission. Good price-quality ratio is the effect of using the same raw materials as other companies in juice industry, but bypassing many links in supply chain and reproducing 100% juice (by mixing with water) in HORECA establishemts, not in food processing plant.
Now You can become juice producer!
MEET FRUIT RECIPES CREATED FOR GASTRONOMY