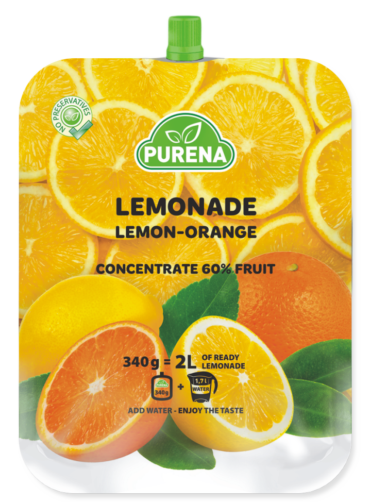 This classic always works! Ideal duo: sour, refreshing lemon and sweet, aromatic orange. Our lemonade is full of vitamins and natural ingredients. Sour, slightly sweet taste with richness of mashed fruits: this is the best refreshment for hot days.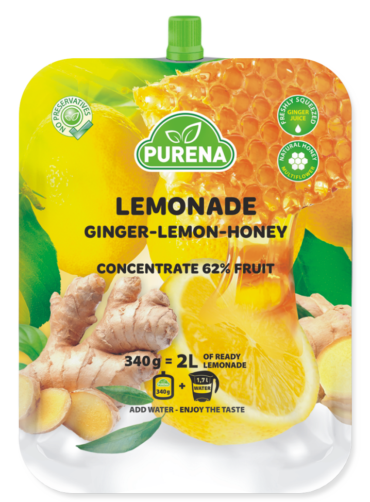 LEMONADE GINGER-LEMON-HONEY
Our trio is the favourite among all-year drinks! During winter it warms up, served hot and as an addition to tea or mulled beer. During summer it tastes great served cold and efficiently quenches thirst! This lemonade is composition of expressive flavors and healthy ingredients: medicinal ginger, lemon rich in vitamins and honey, full of health benefits.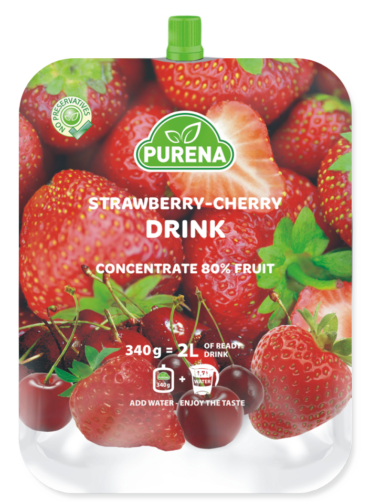 Our compot was made with love to polish flavors and childhood memories. This is composition of sweet strawberry with sour, polish cherry – perfect combination, which complement each other. Compot is delicious and quick to prepare: 10 seconds is enough to make 2 liters of home-made compot.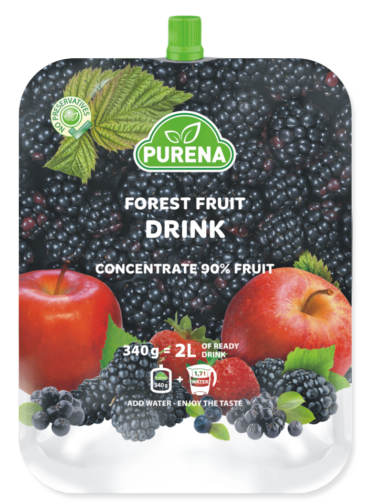 COMPOT WITH FOREST FRUITS
Expressive composition of forest fruits is our proposition for those, who like original flavors! Appreciating what nature gives us, we prepared compot different than anything else – based on forest fruits. Additionaly red fruits means richness of antioxidants, which protect our organism. Tasty and healthy? It's possible.